Joshua D. Zelman
Tallahassee Criminal Defense & DUI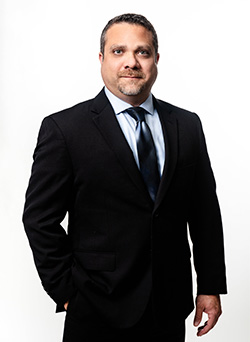 Our founding partner, Joshua D. Zelman, was born and raised in Miami-Dade County. The son of two small business owners, he learned the value of hard work and a good name at an early age. He attended high school at MAST Academy where he was heavily involved in the only Coast Guard Junior ROTC program in the country. After serving aboard the United States Coast Guard Barque Eagle, Josh left high school early to matriculate at Florida State University in Tallahassee, Florida.

Josh graduated cum laude with a Bachelor of Science degree in Criminology in 2000. His last semester was spent completing an Internship at the Miami-Dade Public Defender's where he was assigned to the predecessor of the Early Representation Unit. His experience there solidified his decision to attend law school and focus his career on criminal defense.

While in law school, he served as the Recent Developments Editor for The Journal of Transnational Law & Policy in 2001-2002. He was then elected Editor in Chief for 2002-2003. While the Recent Developments Editor, he wrote and published a series of articles discussing the passage of laws designed to combat terrorism in the wake of the 9-11 tragedies. His articles have been cited numerous times as one of the early pieces on laws such as the Patriot Act. Josh graduated with his Juris Doctor degree cum laude in 2003. Although he had a strong desire to be a criminal defense attorney, he was lead in a different direction during his second year of law school.

Upon graduation, Josh moved to Daytona Beach, Florida where he worked as an Associate for Cobb Cole, East Central Florida's oldest law firm. While at Cobb Cole, Josh was a litigation associate and gained experience in a broad spectrum of law, including, but not limited to, civil and commercial litigation, employment discrimination defense, shareholder disputes, intellectual property litigation, education law, sunshine and public records law, environmental and land use litigation, family law, and local government law. He had the honor of learning from some of the most highly regarded attorneys in their fields and uses the knowledge gained in his practice today.

Although he enjoyed working at Cobb Cole, over time the calling of criminal law became louder. In June 2005, Josh became an Assistant State Attorney in the Seventh Circuit of Florida. He spent the next 16 months handling cases ranging from DUI to Sexual Battery. He always knew the State Attorney's Office was a launching pad to return to private practice devoting his practice to criminal defense. In September 2006, he returned to Tallahassee, Florida and opened a firm with three other attorneys. Josh was grateful for the opportunity to return to Tallahassee but in an effort to provide a higher level of service to his clients, he opened Joshua D. Zelman, P.A. in 2008.

Josh continues to focus his practice in criminal defense, especially the representation of those charged with DUI, felony drug offenses, violent felony offenses, sexual offenses, and property crimes. Josh was the first attorney in North Florida to successfully obtain the dismissal of criminal charges based on the Stand Your Ground law (State of Florida v. Jeffrey Brown, 17 Fla. L. Weekly Supp 651b (Second Circuit, Fla. May 17, 2010)). He later litigated the right of a court appointed attorneys to fair compensation in non-capital cases and clarified the analysis courts are required to conduct to establish fees in such cases. Zelman v. Justice Administrative Commission, 78 So.3d 105 (Fla. 1st DCA 2012). He has also successfully asserted temporary insanity to a jury as a defense to Attempted First Degree Murder. Josh is AV-rated by Martindale-Hubbell and holds a superb rating from Avvo.com. He was selected as one of the Top 40 Lawyers Under 40 for Criminal Defense by the American Society of Legal Advocates for 2014. Josh is a former member of the Board of Directors of the Florida Association of Criminal Defense Lawyers, having represented the Tallahassee Chapter on the Board for almost ten years.  He is also a member of the Tallahassee Chapter of the Florida Association of Criminal Defense Lawyers, the Criminal Law  Section of The Florida Bar, and as is a Fellow of Litigation Counsel of America, an trial lawyer honorary society composed of less than one-half of one percent of American lawyers.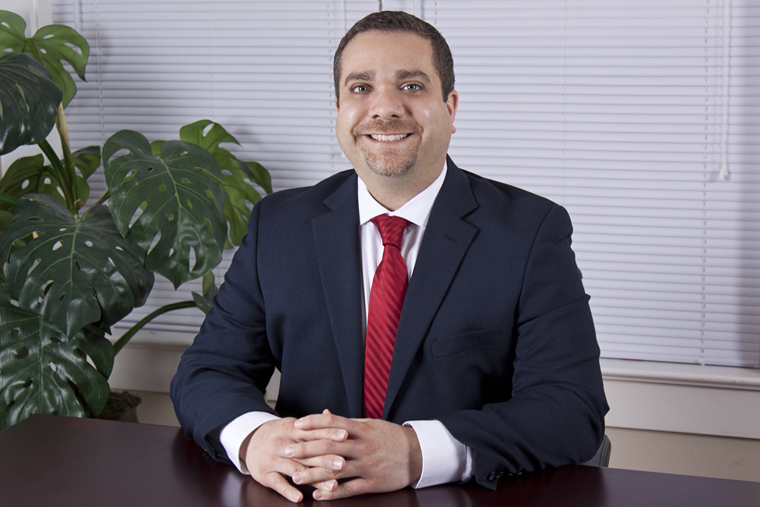 Areas of Practice
Litigation Percentage
100% of Practice Devoted to Litigation
Bar Admissions
Florida, 2003
U.S. District Court Northern District of Florida, 2003
U.S. District Court Southern District of Florida, 2004
Education
Florida State University College of Law, Tallahassee, Florida

J.D. cum laude – 2003
Law Journal: Journal of Transnational Law & Policy, Editor in Chief, 2001 – 2003

Florida State University, Tallahassee, Florida

B.S. cum laude – 2000
Major: Criminology
Published Works
Recent Developments in International Law Part I: An Overview, 11 J. Trans. L & Poly 183, 2001
Recent Developments in International Law Part II: Impact & Consequences, 11 J. Trans. L & Poly 421, 2002
Representative Cases
Avellone v. Avellone, 32 Fla. Law Weekly D692 (1st DCA Fla. 2007)
Zelman v. Justice Administrative Commission, 78 So. 3d 105 (1st DCA Fla. 2013)
Avellone v. Avellone, 973 So. 2d 1171 (1st DCA Fla. 2007)
Avellone v. Avellone, 960 So. 2d 910 (1st DCA Fla. 2007)
Avellone v. Avellone, 951 So. 2d 80 (1st DCA Fla. 2007)
Classes/Seminars
Panel Member " Stand Your Ground Law: Where do We Go From Here," Florida Agricultural & Mechanical Univ, 2013
Honors and Awards
Distinguished Service Award, Volusia County Teen Court, 2004 – 2005
Top 40 Criminal Defense Lawyer Under 40, The American Society of Legal Advocates, 2014
AV Rated by Martindale Hubbell, 2011 – 2017
Professional Associations and Memberships
Florida Association of Criminal Defense Lawyers, Board Member (Chapter Representative), 2013 –
Present
Florida Association of Criminal Defense Lawyers, Member, 2007 – Present
Florida Association of Criminal Defense Lawyers – Tallahassee Chapter, Member, 2008 – Present
Florida Association of Criminal Defense Lawyers – Tallahassee Chapter, Chapter Secretary, 2001 – 2012
Past Employment Positions
Joshua D. Zelman, P.A., Attorney, 2008 – 2013
Durst, Harden & Zelman, P.L., Partner, 2006 – 2008
Florida Office of the State Attorney, 7th Circuit, Assistant State Attorney, 2005 – 2006
Cobb Cole, Associate, 2003 – 2005
Fraternities/Sororities